Metadata Packages
Metadata packages consolidate gold-standard DHIS2 system designs into an installable file that can be implemented and customized within a new or existing DHIS2 instance
Jump to a section on this page
What are metadata and metadata packages?
DHIS2 is designed as a flexible, configurable platform for collecting, storing, visualizing and analyzing data of any kind. But how do we generate meaningful information from a DHIS2 database? And how can DHIS2 be configured to meet the complex requirements of a specific use case or health program?
"Metadata" is data that gives information about other data. Within DHIS2, metadata provides structural information that is used to classify data and define the configuration. This includes information on where, when and what data are collected, categorization and grouping of data elements, structure of forms and workflows, and analytical outputs such as indicators, charts, maps and dashboards. Metadata in DHIS2 are fully customizable, which allows the platform to be used in a wide variety of contexts —including health, immunization, education, logistics, agriculture, sanitation and more — as each system owner can customize DHIS2 to meet their needs.
DHIS2 metadata packages allow implementers to fast-track their implementation by installing templates for a given use case rather than starting from a blank slate. For example, a Ministry of Health adopting DHIS2 for a specific health program can start with WHO-recommended data elements, indicators and dashboard visualizations. Official HISP-UiO metadata packages promote optimal system design based on decades of learning from real-world learning and local innovations. On this page, you can learn more about the DHIS2 metadata packages produced by HISP UiO, and find links to demos, documentation and supporting materials.
About our installable DHIS2 metadata packages
Why reinvent the wheel? DHIS2 offers pre-configured, installable metadata packages to support implementers in the design and use of the software for a variety of health programs and other contexts. We leverage decades of health information system design, local innovation and global standards to design DHIS2 to the best of our ability to meet the rigorous requirements of the community's most in-demand use cases. We partner with the WHO, UNICEF and other subject matter experts to standardize metadata according to normative guidelines wherever possible.
DHIS2 metadata packages are downloadable, installable metadata (.json) files that can be adapted and customized according to country requirements. Metadata packages can be downloaded and installed on any existing DHIS2 instance, and updated package versions are released on a regular basis to take advantage of feature improvements in new DHIS2 core software versions, accommodate changing program requirements and guidance, and incorporate implementation lessons from the field.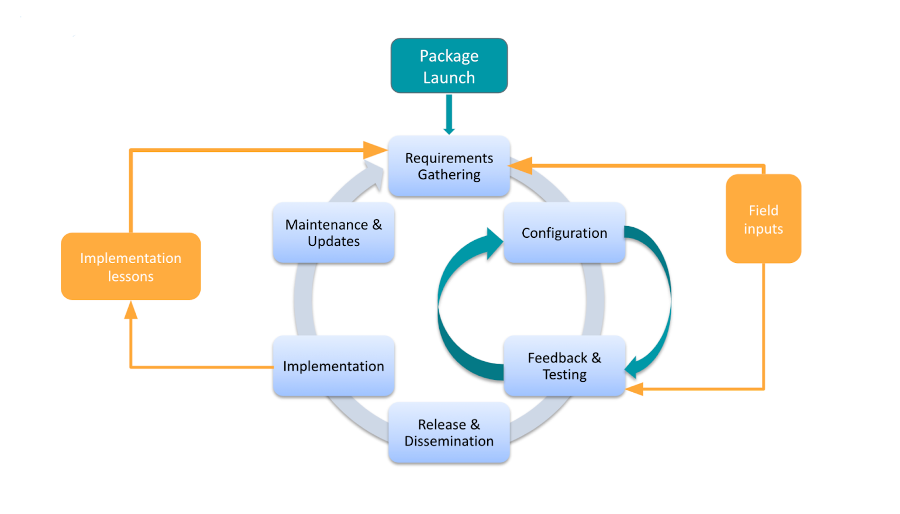 WHO Health Data Toolkit
Since 2017, HISP UiO has partnered with the WHO and UNICEF on the development of standard metadata packages that translate normative public health guidance into information system design. Our shared goal is to improve the quality of national health information system design to better serve in-country decision makers. These packages are included in the WHO DHIS2 Health Data Toolkit, which includes tools for a selection of priority health program areas, including HIV, TB, Malaria, COVID-19, immunization, reproductive and child health (RMNCAH), mortality and more.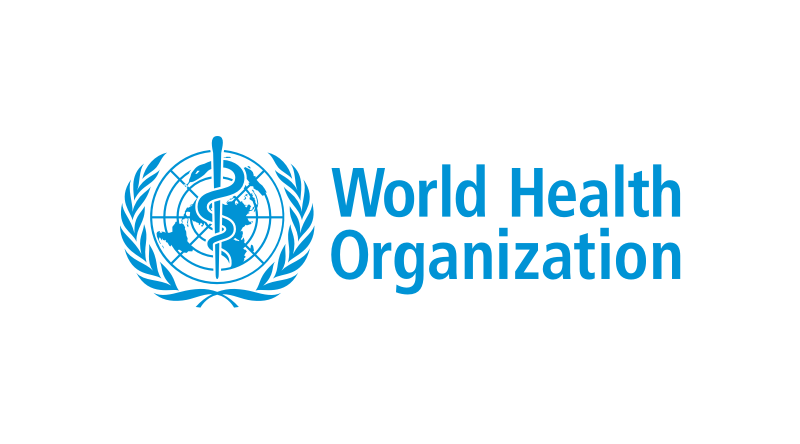 Types of DHIS2 metadata packages
Metadata are packaged in a modular way to allow countries to pick and choose from a menu of options that can be installed together or separately depending on context, system maturity and need. Metadata are harmonized and designed according to the principles of an integrated HMIS.
We publish three main types of metadata packages:
Dashboard / Analytics
Core indicators, data visualizations, and dashboards support the standardization of data outputs and strengthen data analysis and use. These packages are typically installed on top of a country's existing DHIS2 configuration, which requires the implementer to map existing data inputs (e.g. data elements, disaggregations via categories combinations) to the standardized outputs in the package.
Aggregate
These packages simulate core HMIS modules for a given health area or use case. In addition to analytical outputs in the Dashboard / Analytics packages, Aggregate packages provide a standardized design for data inputs (data sets, data elements and category combinations) to ensure completeness and precision of systematic routine data capture. Aggregate data entry forms and data elements can be populated by traditional health facility reporting on aggregate data; or they can provide a set of standardized 'target' metadata where individual-level data capture through DHIS2 Tracker or other electronic systems might be in place. Aggregate packages are assured to produce the indicators and dashboards defined by the analytics package.
Tracker
These packages use the DHIS2 Tracker (with registration) and event (without registration) data models to support the systematic capture of individual-level data, uniquely identify and track patients or other entities over space and time, and enhance patient-centered approaches for program management. These packages can be used to support clinical-level decision-making and can generate highly granular data for enhanced analysis. Wherever possible, program indicators are mapped to elements of the corresponding aggregate packages to ensure seamless integration of individual-level data with aggregated outputs for data analysis and use.
Video presentations on DHIS2 metadata packages
Metadata package implementation resources
We provide a toolkit of implementation resources to facilitate in-country adoption and adaptation of DHIS2 metadata packages for common use cases. These include:
Interactive demo
An online demo instance simulates an integrated HMIS design by combining all metadata packages into a single, harmonized demo environment. Logins are provided for different types of users and packages to allow real-time exploration of the many use cases covered by DHIS2 metadata packages. See the interactive demo section on this page for details.
Data dictionary
A downloadable Excel file providing a reference for all DHIS2 metadata contained in the metadata package including metadata descriptions, indicator definitions, and metadata structure. These files can be downloaded for each package from the Metadata Package Downloads page.
System design guide
A document describing how DHIS2 was configured to meet a specific use case, including use of DHIS2 software features to meet functional requirements, typical workflows supported, and data analysis outputs. Here we describe how information system design choices were made to meet the requirements of the use case, with explicit linkages to external guidelines from subject matter experts and global institutions like the WHO and UNICEF. We also provide design alternatives for implementers to consider during adaptation & localization of the metadata package to meet in-country requirements.
Installation guide
An instructional guide for implementers and system admins on how to edit and install the metadata package into an existing or new DHIS2 implementation, including considerations for harmonizing metadata as part of an integrated HMIS. These guides are available for each package type on the DHIS2 Documentation site.
Training materials and resources
End-user training templates, package orientation webinars and other training materials are developed and published to accelerate in-country uptake of DHIS2 metadata packages and strengthen local capacity for implementation.
Explore DHIS2 metadata packages with our interactive demo
To give you the chance to explore DHIS2 metadata package configurations for yourself, we maintain interactive demo databases where you can navigate through a variety of programs and use cases, and test out DHIS2 features and functionalities. This DHIS2 instance simulates an integrated HMIS design by combining all metadata packages into a single, harmonized demo environment.
Click the links below to explore the Aggregate and Tracker demo systems (login required).
Browse & Download DHIS2 metadata packages
DHIS2 offers pre-configured, installable metadata packages to support implementers in the design and use of the software for a variety of health programs and other contexts, including packages designed in collaboration with WHO and UNICEF for key health programs. Visit the Metadata Package Downloads page to browse a listing of our DHIS2 metadata packages by program area. For guidance on downloading and installing the core DHIS2 software, see the DHIS2 Downloads page.
Discuss & share on the DHIS2 Community of Practice
The DHIS2 Community of Practice (CoP) is the primary forum for DHIS2 discussion and support. Within the Implementation category of the CoP, you can find a subcategory on DHIS2 Metadata Packages, where you can ask questions about metadata package design and implementation, offer comments and suggestions, and even share your own metadata configurations.