Annual Conference
Every year we bring the global DHIS2 community together for a week of presentations, discussions, and networking opportunities
Overview
The DHIS2 Annual Conference is our biggest yearly event, and provides an opportunity for the global DHIS2 community — a diverse group including implementers, developers, ministry representatives, technical partners, donors, and other DHIS2 experts from around the world — to meet and share experiences with DHIS2, learn about the latest developments and innovations, and make connections that can lead to new partnerships and collaborations.
Information on the 2022 DHIS2 Annual Conference will be available in early 2022. Recordings of sessions from the 2021 and 2020 conferences are available on the Academy Archive page.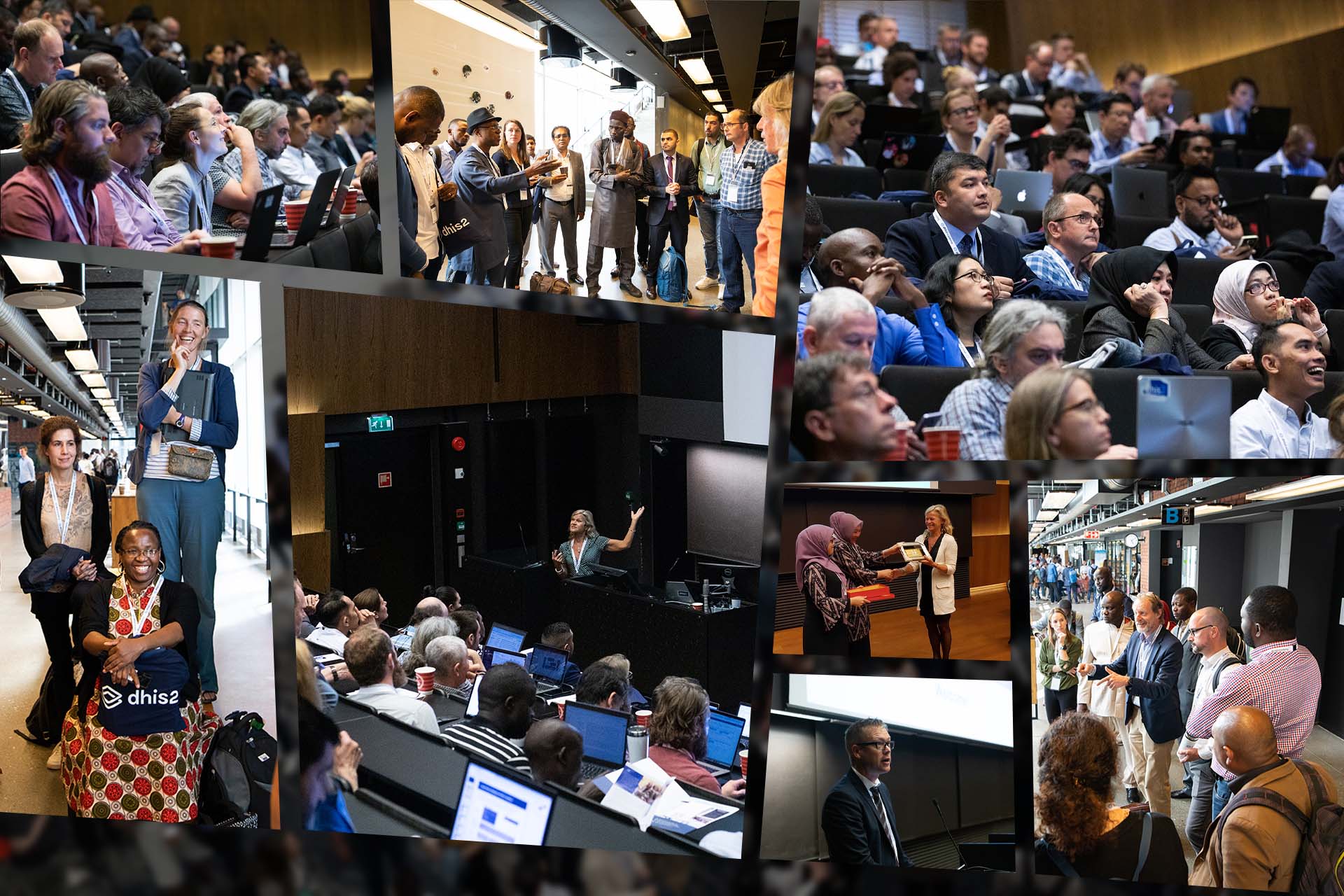 Conference Features
Features of the DHIS2 Annual Conference include:
Presentations of new and upcoming features from the DHIS2 core development team
Speakers from national Ministries of Health and global public health partners such as WHO, the CDC, and more
Community-driven presentations selected from an open call for presentation topics
Annual competition for best independent Web and Android App developed by the DHIS2 community
Ample opportunities to network with peers and experienced DHIS2 implementers
Registration & Submissions
Registration for the 2022 DHIS2 Digital Annual Conference, abstract submissions, and entry into our Web and Android App competition will open in early 2022.
To receive announcements and updates about the DHIS2 Annual Conference, sign up for our mailing list using the form below: