Android Capture App V2.1 Overview
DHIS2 Android Capture App version 2.1 is out with many new features, apps, improvements, and bug fixes, including new filtering and sorting options, better error messaging, and QR- and barcode support
Enlaces directos al contenido de la página
Video Overview
Discover the features and capabilities of version 2.1 of the DHIS2 Android Capture App with this informative presentation.
Increase row headers
The length of the first column in datasets is now calculated to show the full text for the Data Elements names. Users can also adjust the width to adapt it better to their screen size.
[ Screenshot ][ Jira ]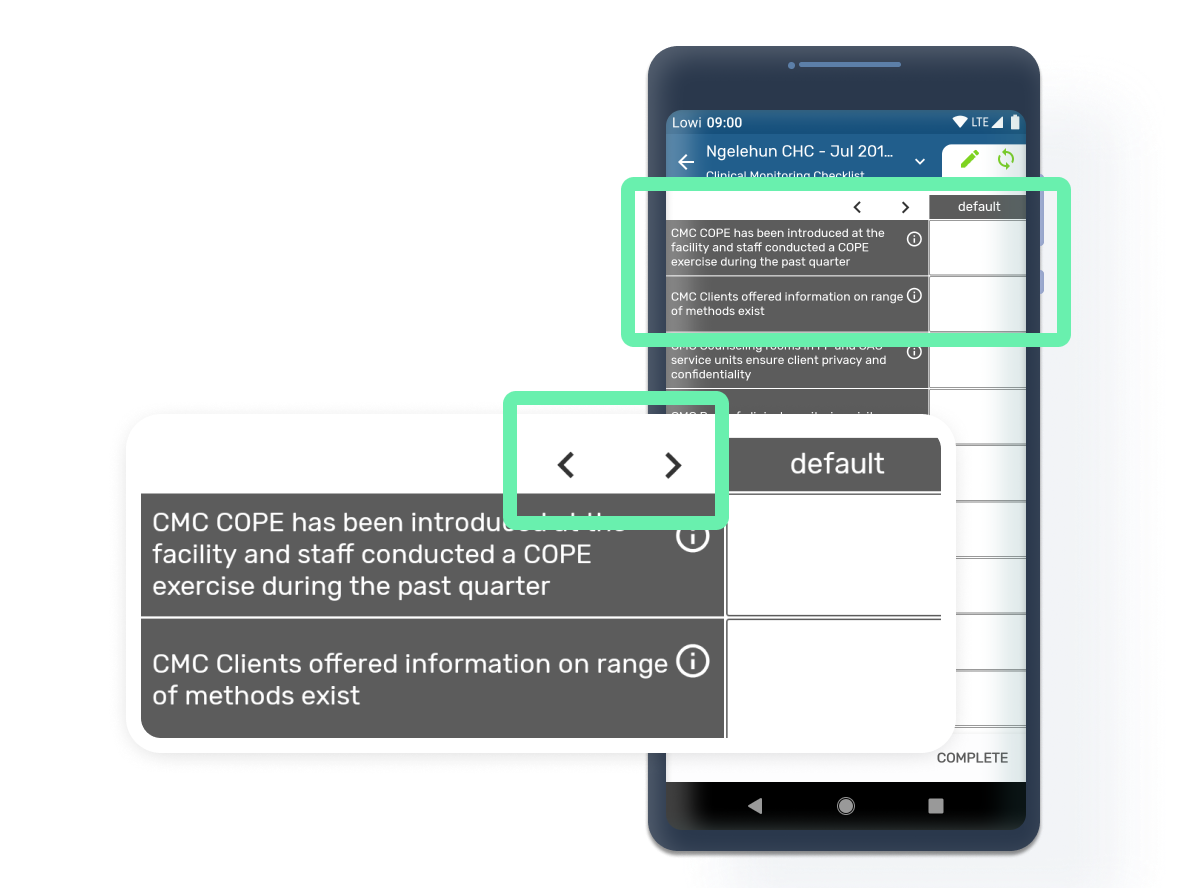 Listing, Filtering & Sorting of Events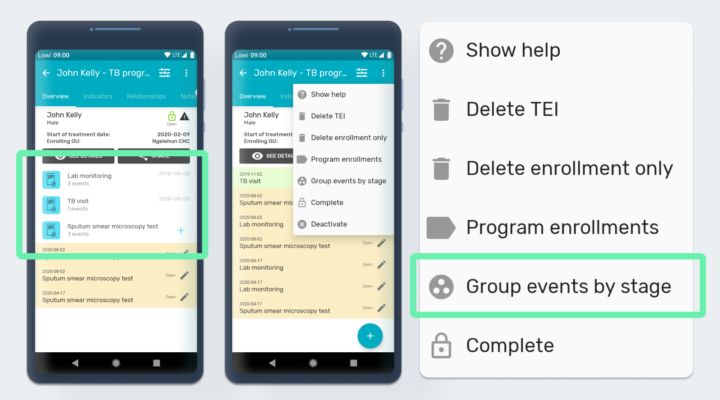 Group view of Program Stages in TEI Dashboard
The TEI Dashboard offers now the possibility to change the list of events from the chronological view to a stage grouping view. The stage grouping view will group and collapse the events per program stage. Each program stage group can be expanded by the user and the events will be displayed chronologically.
[ Screenshot 1 | 2 ][ Jira 1 | 2 ][ Documentation ]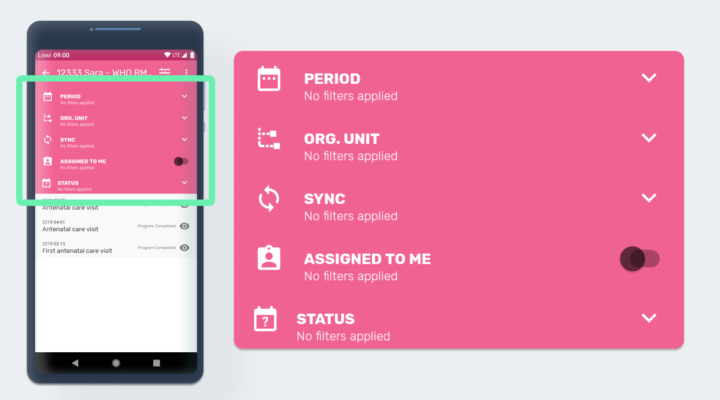 Filtering added in TEI Dashboard
Filters have been added to the TEI dashboard. It is possible to filter the events of a Tracked Entity Instance enrolment per period, organisation unit, sync status, event status, and user assignment.
[ Screenshot 1][ Jira][ Documentation ]
Data Entry Forms (Event and Tracker Programs)
Filter events based on user assignment
It is possible to filter events based on assignment to the current user. The "Assigned to me" filter has been added to the single event program list, the TEI list and the TEI Dashboard and the map views. It will only be displayed when the active program is configured to assign events to users.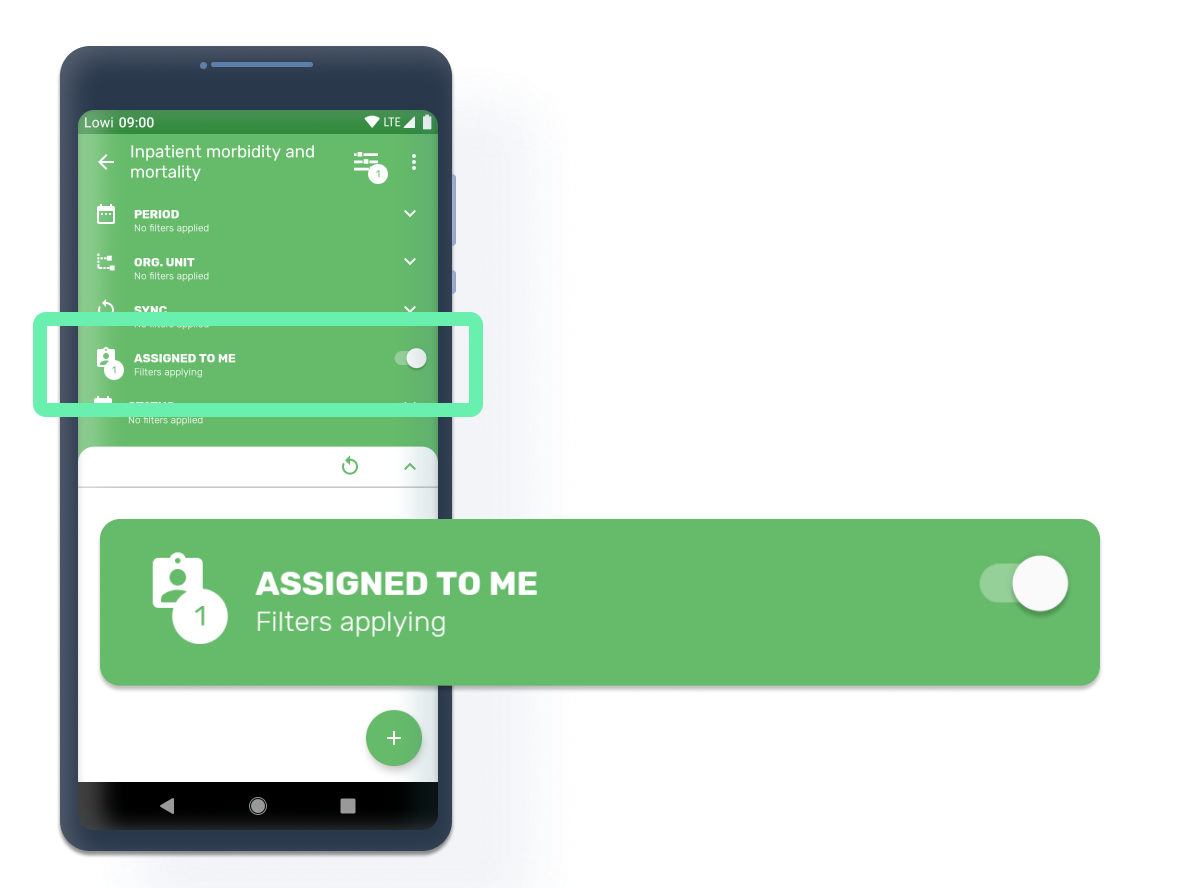 DHIS2 Core Compatibility
Version 2.1 of the DHIS2 Android Capture App is compatible with DHIS2 version 2.34, as well as versions 2.33-2.30.