DHIS2 News: HISP Ethiopia helps keep African Union summit "Covid-free" with DHIS2
HISP Ethiopia worked with the Ministry of Health, Africa CDC and other partners to implement DHIS2 for daily test results and digital certificates for 2,000 conference delegates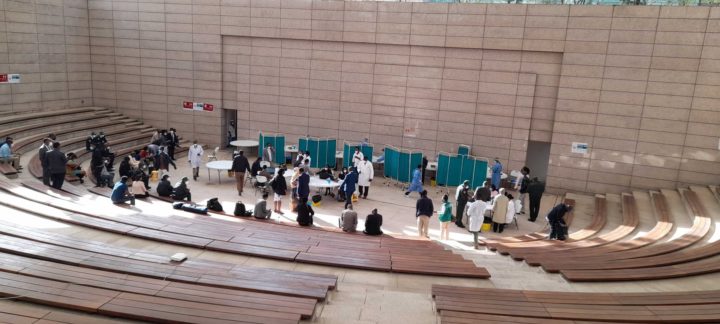 At the beginning of February 2022, Ethiopia hosted the 35th annual Africa Union (AU) summit in Addis Ababa. Due to the ongoing coronavirus pandemic, several control measures were put in place to help keep minimize the risk of COVID-19 transmission between delegates who were traveling to Ethiopia from across the African continent.
Before the conference began, Africa CDC mandated that every delegate — including ambassadors, ministers and heads of state — undergo a daily Antigen RDT test for COVID-19 before entering the conference room. For this purpose, HISP Ethiopia collaborated with the AU, Africa Center for Diseases Control and Prevention (Africa CDC), Ministry of Health and Ethiopian Public Health Institute to implement and use DHIS2 to register delegates' daily test results, issue digital and manual certificates, and generate summary reports to support monitoring activities.
Around 2,000 delegates and staff members attended the meeting. Every day, almost all the attendees arrived at the summit at the same time, leaving a brief window of time to register or search for them in the DHIS2 Tracker system and generate certificates based on their test results. Thanks to the robust and extensible nature of DHIS2, HISP Ethiopia was able to develop a custom app for this specific purpose within three days leading up to the conference, providing a smooth and efficient workflow that allowed health workers to process the delegates quickly.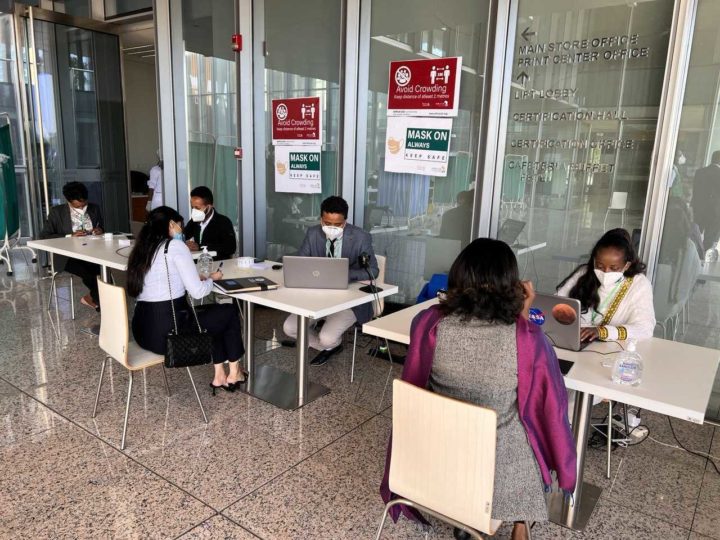 HISP Ethiopia has supported Ethiopian health authorities throughout the COVID-19 pandemic, including with implementation of DHIS2 systems for COVID-19 surveillance and vaccine delivery. The rapid development and deployment of the DHIS2 system to support the AU summit was a success thanks to the expertise of HISP Ethiopia, the experience and capacity of Ethiopian authorities with DHIS2 that has built up over the past several years, and the collaboration between local and regional organizations. Thanks in part to their work, the Africa Center for Diseases Control and Prevention dubbed this year's AU Summit a "COVID-free meeting."
Read the report from HISP Ethiopia and join the discussion on the DHIS2 Community of Practice.