Improved Data Reporting in Nigeria with DHIS2
Using DHIS2 in full scale at health facilities in Nigeria leads to improved data quality and electronic reporting for HIV/AIDS and other health programs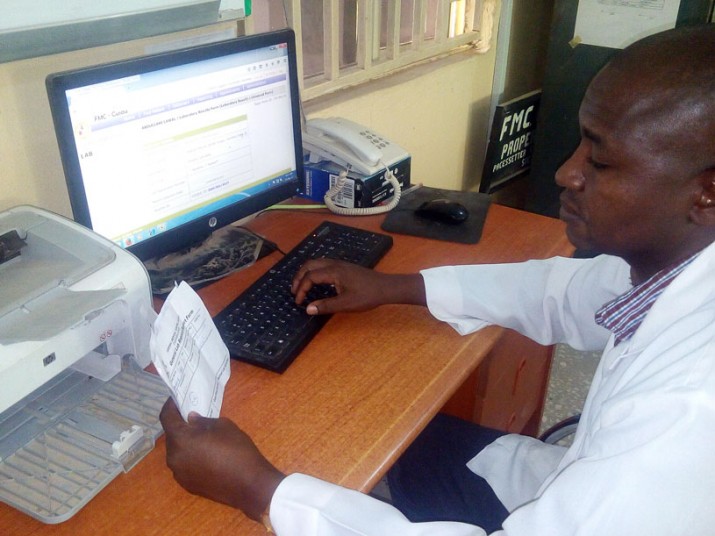 In response to the challenge of the high cost of data collation and delay in report submission, Management Sciences for Health (MSH) has provided tablet devices to 69 health facilities in North Western and Central Nigeria to improve the data reporting timeline. They have also conducted trainings and provided hands-on mentorship to end users on data generation, analysis, and use.
MSH ensured that DHIS2 had all the required variables, program indicators, and that data elements were adequately disaggregated according to age, sex, and locations. Health facilities' details, user tracker with data validation rules were incorporated. A web-based application is used across supporting facilities using a table or Android phones, with a consistent internet connection.
Medical records personnel have started to submit timely reports into the DHIS2 platform and this has enriched the quality of reporting to MSH and the Government of Nigeria's electronic Nigeria National (HIV/AIDS) Response Information Management System instance. Data analysis and use have improved using the existing available DHIS2 apps.
This user-story has been developed from an abstract titled "Promoting use of DHIS2.0 in Full Scale at Health Facilities to Improve Government Data Reporting in Nigeria, A Case Study of Niger State, North Central Nigeria" by Management Sciences for Health, Nigeria. The abstract was submitted for presentation at the DHIS2 Experts Academy, August 2017.