WHO Data Quality Tool for DHIS2
Implementing modern statistical methods and technology is an important factor in achieving high quality data and analysis. The WHO Data Quality Tool can help you achieve better results within DHIS2
A Health Management Information System (HMIS) is important for a country's capacity to monitor health, and for evaluating and improving the delivery of health-care services and programs. Many countries struggle with data quality problems in their HMIS that result in incomplete, inaccurate and untimely information. As a result, the systems do not provide a good basis for knowledge-based decision-making on health. To address this, and to help support the health-related United Nations Sustainable Development Goals (SDGs) and the World Health Organization's Triple Billion targets, UiO and WHO have collaborated to produce the WHO Data Quality Tool for DHIS2 to support countries in applying the WHO Data Quality Review Framework to their own routine information systems.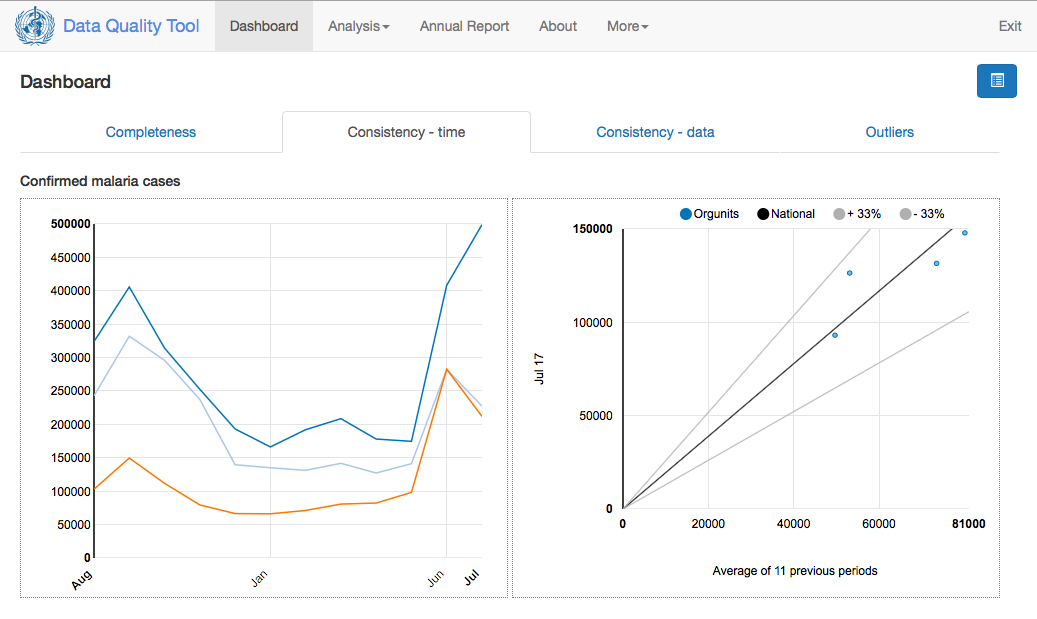 The WHO Data Quality Tool is a contribution to a practical approach for improvement of HMIS data quality. By using the WHO Data Quality Tool, potential errors in the data are identified. This knowledge can then be used to take appropriate action for improving data quality. In many cases, this will be to either edit the data or to improve the data collection system. The implementation of modern statistical methods and technology–such as the WHO Data Quality Tool for DHIS2–is an important factor in achieving good quality in data and statistics.
Note: The WHO Data Quality Tool is a web application designed to function within the DHIS2 platform. An existing DHIS2 instance is required to download and install this app. See the information on the App Hub for version details and installation requirements.