Improving National Immunization Program Impact with DHIS2
The World Health Organization (WHO), UNICEF, and Gavi, the Vaccine Alliance have partnered with DHIS2 to improve national immunization program coverage through better data collection, analysis and use
Jump to a section on this page
Overview of DHIS2 toolkit for immunization
Since 2017, UiO has partnered with the WHO as a Collaborating Centre for Innovation and Implementation Research on HIS strengthening. Through this partnership, UiO has developed a suite of DHIS2 tools and metadata packages that support countries to adopt WHO immunization program standards into national HMIS.
More than 30 countries in Africa and Asia have installed the WHO recommended DHIS2 dashboard packages into their national HMIS. Along with the WHO Immunization Analysis App and WHO Data Quality Tool for DHIS2, these dashboard packages empower EPI program managers and district staff to  identify gaps in immunization coverage, reduce stock wastage and monitor cold chain metrics and follow up on facility reports. Thanks in part to the use of DHIS2 analytics and data quality tools, some countries have achieved more than 98% completeness of their immunization data. Increasingly, countries are adopting DHIS2 tracker as an Electronic Immunization Registry (EIR) to improve adherence to the national vaccination schedule and reduce drop-out rates. These tools are designed with integration and sustainability at the forefront, underpinned by WHO recommendations to strengthen national HMIS through integration of immunization, health service delivery and other program data.
Components of the DHIS2 Toolkit
The DHIS2 toolkit for immunization includes the following apps and metadata packages, designed for modular implementation and adaptable to local program needs.
EPI dashboard & analytics package
Includes WHO-recommended dashboards and indicators for analysis of routine immunization data reported from facilities. Dashboard package can be installed in a country's existing DHIS2 and indicators mapped to existing data elements. Designed to accompany the WHO's Analysis and Use of Facility Data Toolkit for EPI.
Aggregate EPI metadata package
Includes standard metadata (data elements, indicators) and dashboards for routine reporting and analysis of immunization data, with a special focus on facility-level data. The package can be installed in a country's HMIS and ensures alignment with WHO's indicator framework.
Immunization Analysis app
An installable web app providing enhanced data visualizations to support the analysis and use of WHO-EPI programme data.
Bottleneck Analysis (BNA) app
An installable web app for performing bottlneck analysis on your programs to identify, analyze, and resolve bottlenecks.
Scorecard app
An installable web app for creating scorecards for immunization programs or other health interventions. Can be used alone, or in conjunction with the BNA app.
Action Tracker app
An installable web app that works in conjunction with the BNA and Scorecard apps, for tracking actions taken to address the root causes of bottlenecks.
Electronic Immunization Registry (EIR) tracker metadata package:
Designed for clinicians and staff at health facilities. Enables tracking a child's immunization history and provides decision support. Incorporates the WHO-recommended immunization schedule and can be adapted according to national policies / schedules. Includes program indicators that are autogenerated and pre-mapped to monthly facility reporting indicators included in the aggregate package.
Adverse Events Following Immunization (AEFI) tracker metadata package
Facilitates the reporting of AEFI events and data collection during the investigation of an adverse event. The package can be installed as standalone or as an add-on to the Immunization Registry package. AEFI Training material is available for this package.
Vital Events tracker metadata package
Facilitates notification of births from health facilities with the goal of improving the completeness of birth, stillbirth and death registration in national CRVS systems. The package can be installed as standalone or as an add-on to the Immunization Registry package. Watch our short video for an overview.
VPD (Vaccine Preventable Diseases) aggregate package
Supports weekly IDSR (Integrated Disease Surveillance and Response) reporting for notifiable diseases. VPD aggregate is similar to the weekly IDSR that many countries in Africa already use with DHIS2. The package helps standardize using WHO definitions.
VPD case-based surveillance package (Tracker)
Enables longitudinal capture of case data, linking clinical, laboratory and case outcome data to a case. The tracker currently supports 9 diseases and can be expanded to capture additional diseases.
Mass Campaign package (Coming soon)
Supports the planning and execution of large-scale immunization / vaccination campaigns.
Additional metadata packages are being developed for mapping of cold-chain logistics and integrated analytics between health service data and supply chain information.
Download: Metadata files are available on the WHO package downloads page.
DHIS2 COVID-19 Vaccine Delivery Toolkit
The DHIS2 toolkit for COVID-19 vaccine delivery expands field-tested designs and tools from the WHO DHIS2 immunization data toolkit — including aggregate reporting and analysis, EIR Tracker, AEFI Tracker, and vaccine stock management components — to enable countries to rapidly update existing DHIS2 systems to support the equitable delivery of lifesaving COVID-19 vaccines at scale.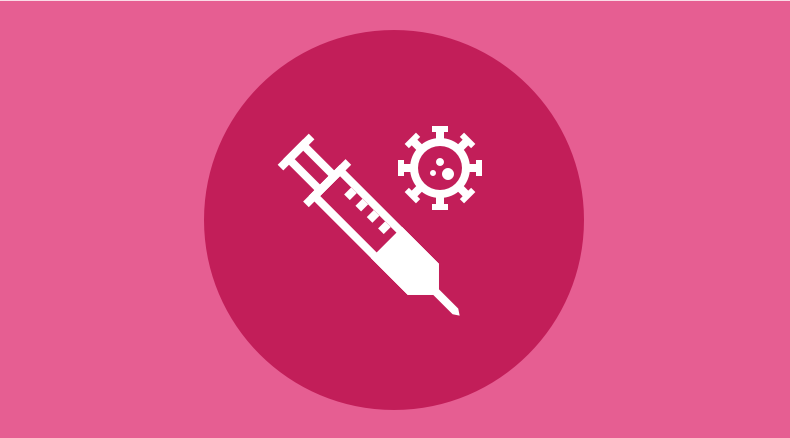 Guide to DHIS2 and Immunization Evidence and Resources
With support from Gavi, WHO AFRO, and UiO, HealthEnabled produced a guide to support countries that intend to use DHIS2 for immunization-related activities. This guide presents relevant information that can inform the implementation of DHIS2 for immunization through learning from other country experiences, by providing a review of published literature on the use of DHIS2 for immunization program management, as well as a listing of helpful resources on facility-based data, data quality, interoperability, electronic registry using DHIS2, case-based surveillance and reporting on VPDs, vaccine supply chain information systems, bottleneck analysis and scorecards, DHIS2 and birth notifications, Adverse Events Following Immunization (AEFI), immunization campaign monitoring and other general DHIS2 resources.
Learn more: The Guide to DHIS2 and Immunization Evidence and Resources is available in PDF format. Download the Guide
Impact stories: Countries using DHIS2 for immunization
Here are just a few examples from a selection of countries that show how DHIS2 can make an impact in management of immunization programs.
Read, share, and discuss on the DHIS2 Community of Practice
The Community of Practice (CoP) is the primary forum for DHIS2 discussion and support. There, you can read, discuss, and share user stories and best practices, raise and help resolve questions and issues, and connect with other members of the global DHIS2 immunization community. Visit the CoP Immunization forum to join the conversation.
Webinars on DHIS2 for Immunization
In partnership with Gavi, HISP UiO hosts a quarterly webinar series on DHIS2 for Immunization. Each webinar covers a different topic, including details on the latest metadata packages and tools and real-world experiences from implementers and experts in the field. Webinars are offered in English and French.
To get announcements about upcoming webinars, sign up for our mailing list and join the DHIS2 Community of Practice. You can watch recordings from previous webinars on the DHIS2 YouTube channel.
Developed with global support
Work on DHIS2 immunization packages and resources has been done in collaboration with–and with the financial support of–our international partners: The World Health Organization, UNICEF, and Gavi, the Vaccine Alliance.