DHIS2 News: DHIS2 highlighted as open-source immunization delivery management tool
A DPGA report includes DHIS2 among a select list of Digital Public Goods with proven immunization management solutions for COVID-19
DHIS2 was one of the first Digital Public Goods included in the registry maintained by the Digital Public Goods Alliance (DPGA), and was featured by the DPGA as a Pathfinding Pilot in relation to the ongoing deployment of DHIS2 as an Education Management Information System (EMIS) and to support the global fight against the COVID-19 pandemic, both as a tool for COVID-19 surveillance and response, and for managing COVID-19 vaccine delivery.
As part of their ongoing work to highlight sector-specific digital public goods for their potential to address critical needs in specific sectors, and in response to the urgency of the COVID-19 pandemic, the DPGA has produced a report on health-focused digital public goods for immunization delivery management. DHIS2 is one of 13 digital public goods highlighted in this report, which details the specific WHO Digital Health Interventions that the DHIS2 platform supports, and what specific functionalities DHIS2 includes that support immunization delivery management.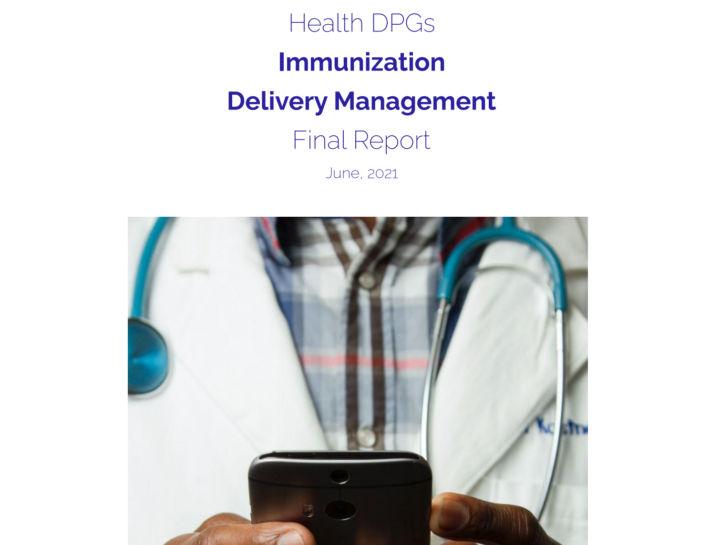 In addition to the DPGA report, the DHIS2 immunization toolkit was also included in a recent landscape survey of Electronic Immunization Registry (EIR) systems by Digital Square. You can learn more and read the report on the Digital Square website.
You can find out more about deploying DHIS2 for immunization delivery on our Immunization Toolkit page, and visit our Metadata Package Downloads page to browse our selection of downloadable and installable metadata package files to get started with standardized configurations of DHIS2 for COVID-19 vaccine delivery, as well as other programs.